Content Hub
Imagine Dragons
Celebrating the 10 year anniversary of Night Visions and looking back on the early days when the band toured in a minivan dubbed "The Dragon Wagon". Explore a pixel art map full of easter eggs and mini-games, find all the parts you need to fix up the van, and get the band back on the road!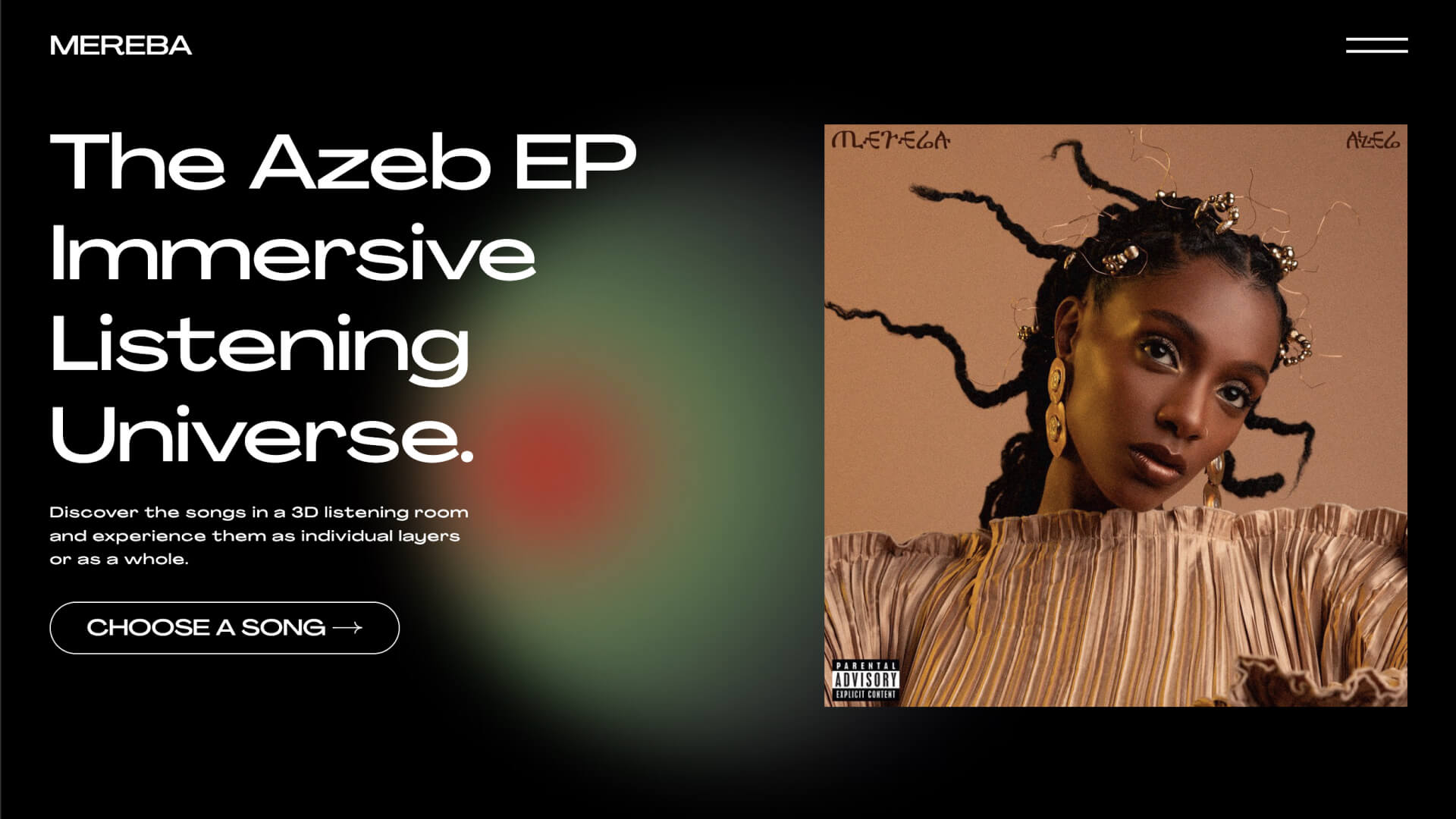 3D
Mereba
Discover the songs in a 3D listening room and experience them as individual layers or as a whole.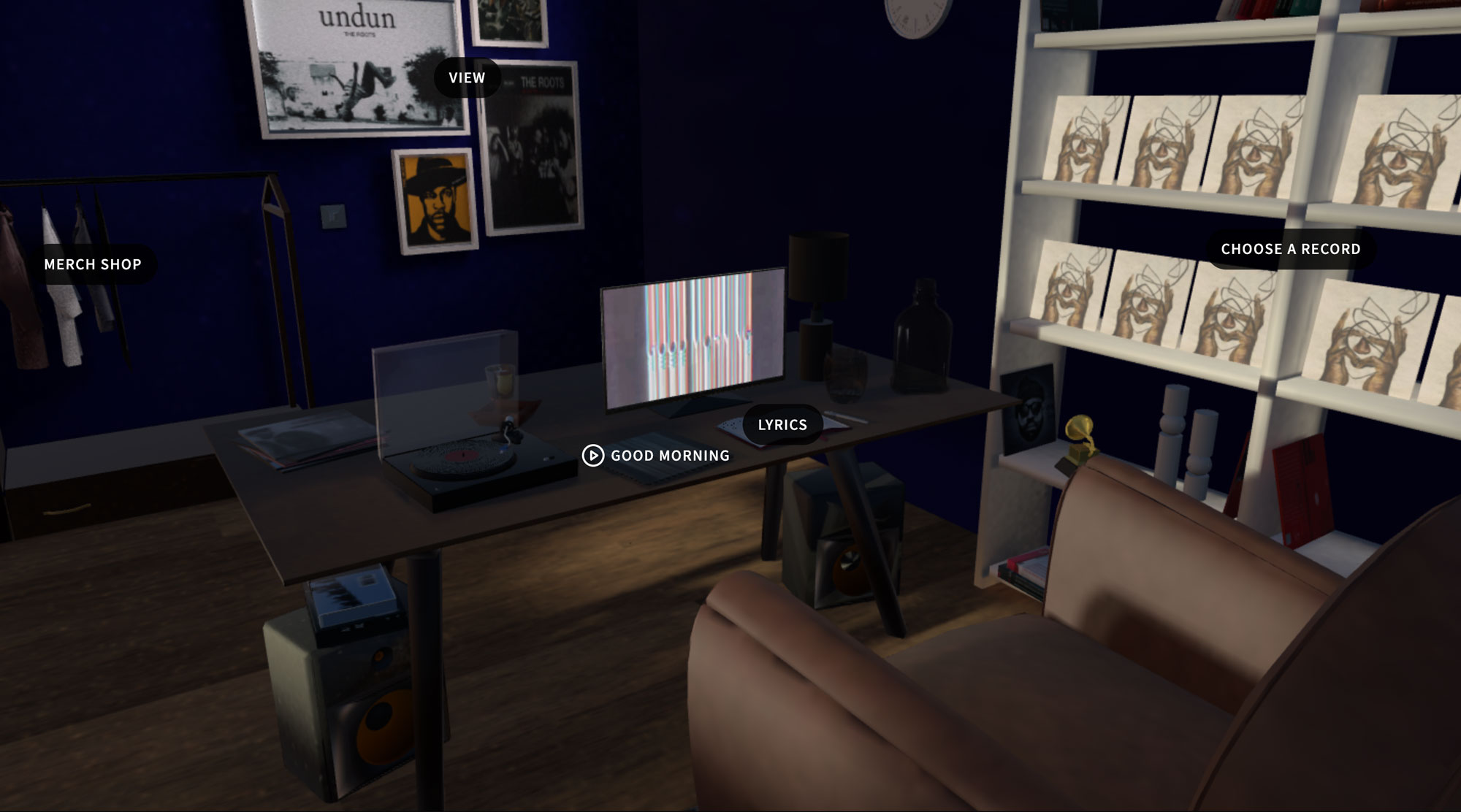 3D Listening Room
Black Thought
Choose a record from the shelf and connect with Spotify or Apple Music to listen. Watch visualisers, read the animated lyrics, and access the merch shop through the clothing rack.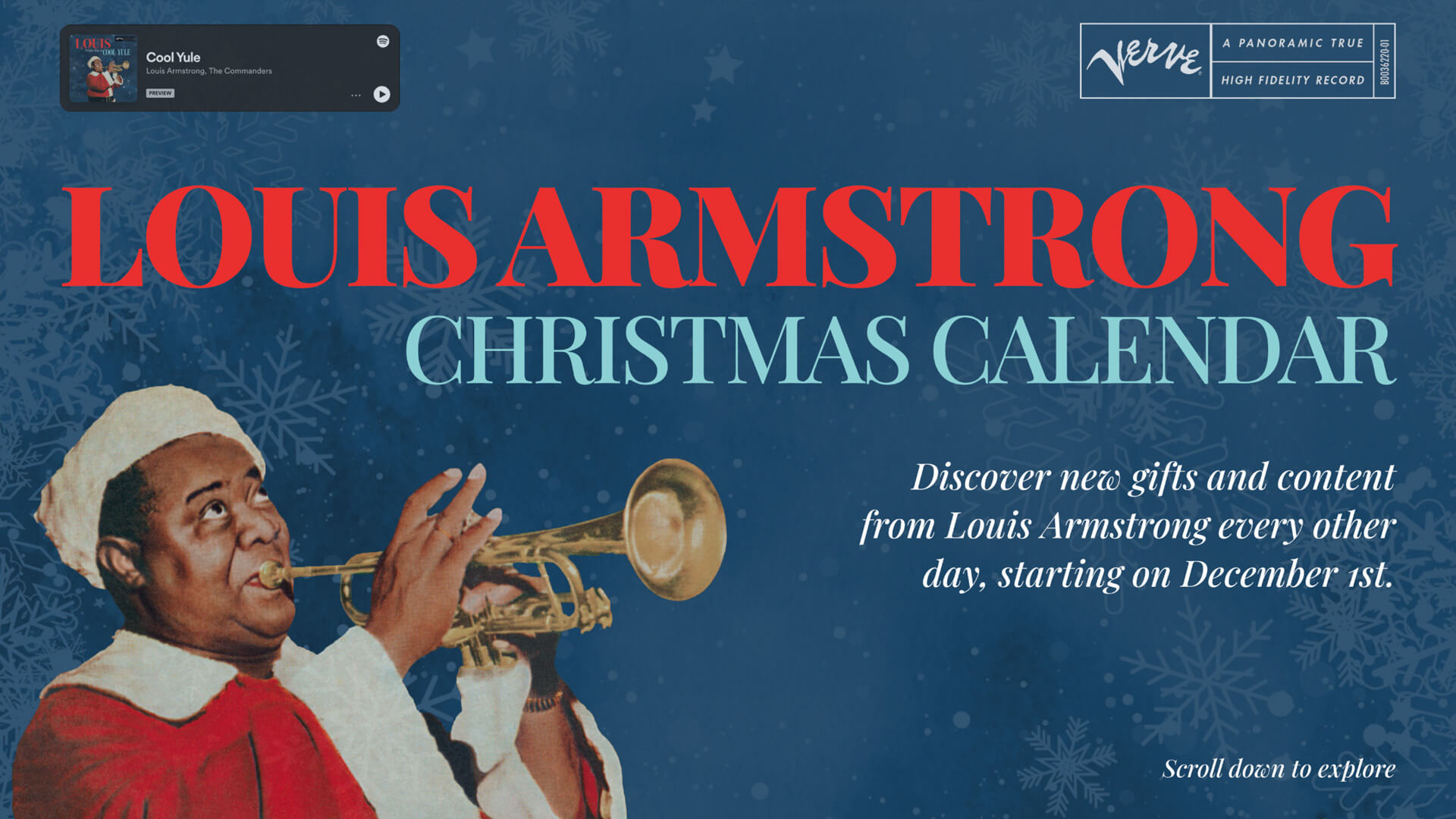 Christmas Calendar
Louis Armstrong
Discover new gifts and content from Louis Armstrong every other day, starting on December 1st.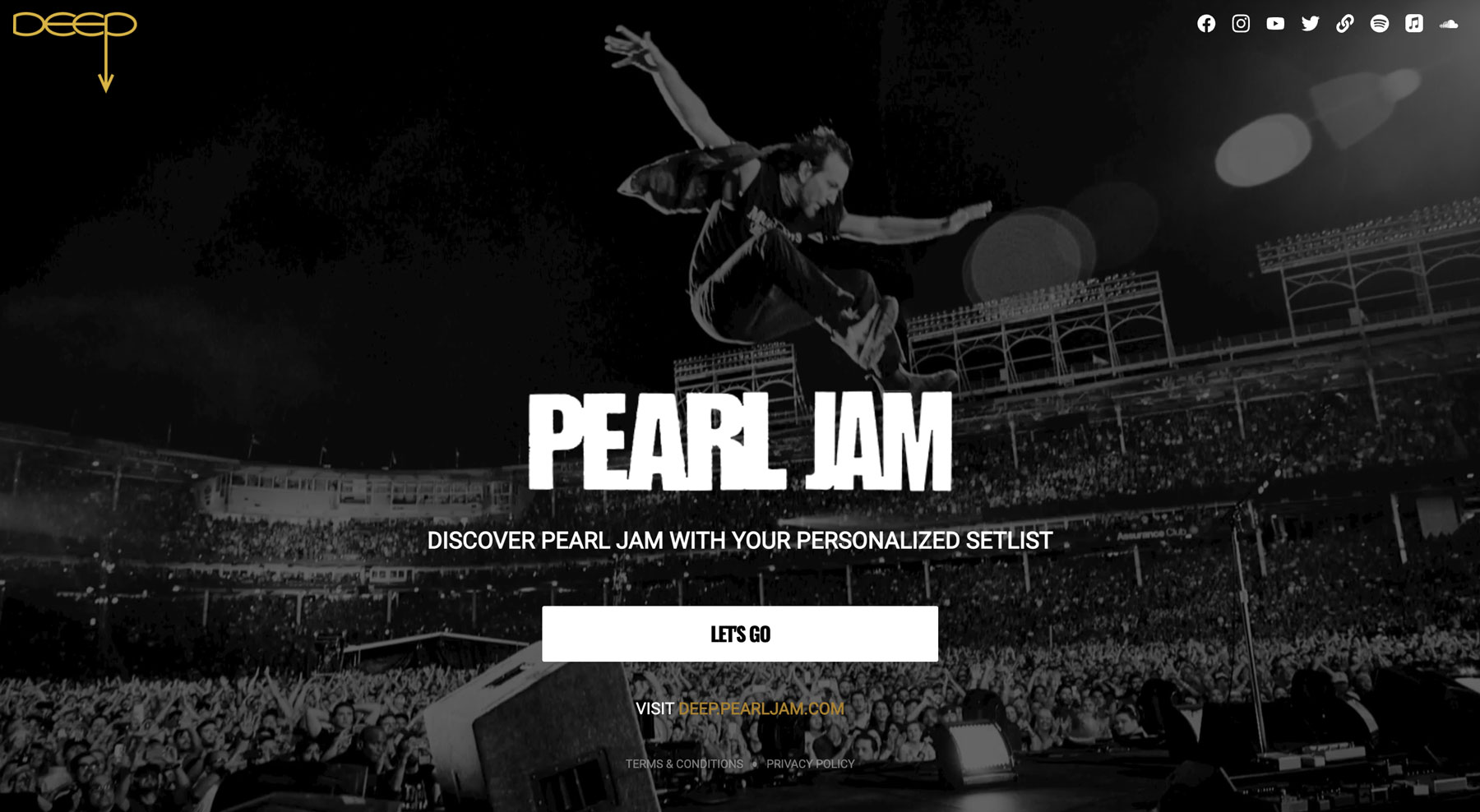 Playlist Generator
Pearl Jam
Create your dream Pearl Jam setlist with Eddie Vedder's handwriting.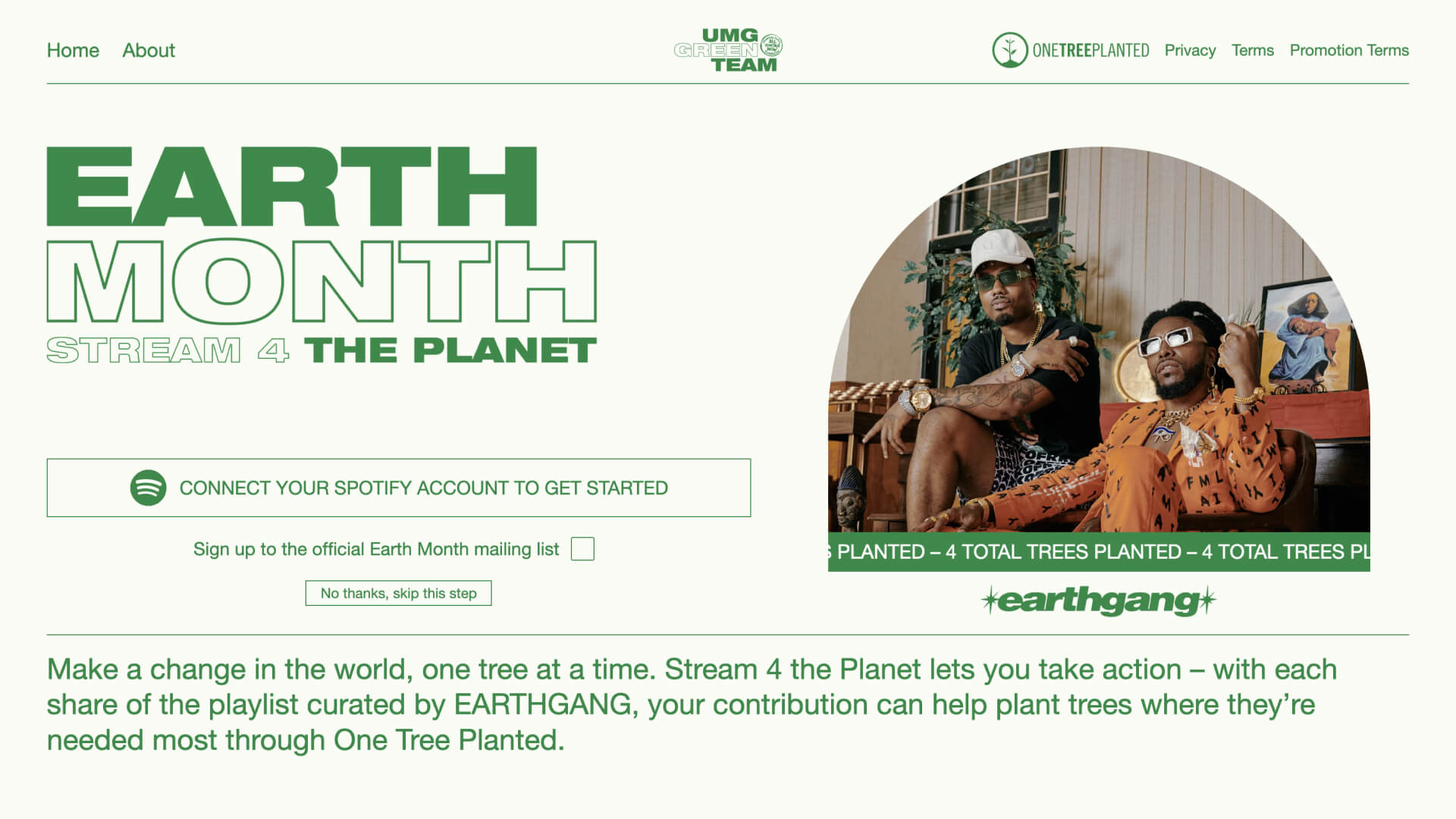 Streaming
Earth Month
Make a change in the world, one tree at a time. Share a playlist curated by EARTHGANG and help plant trees where they're needed most.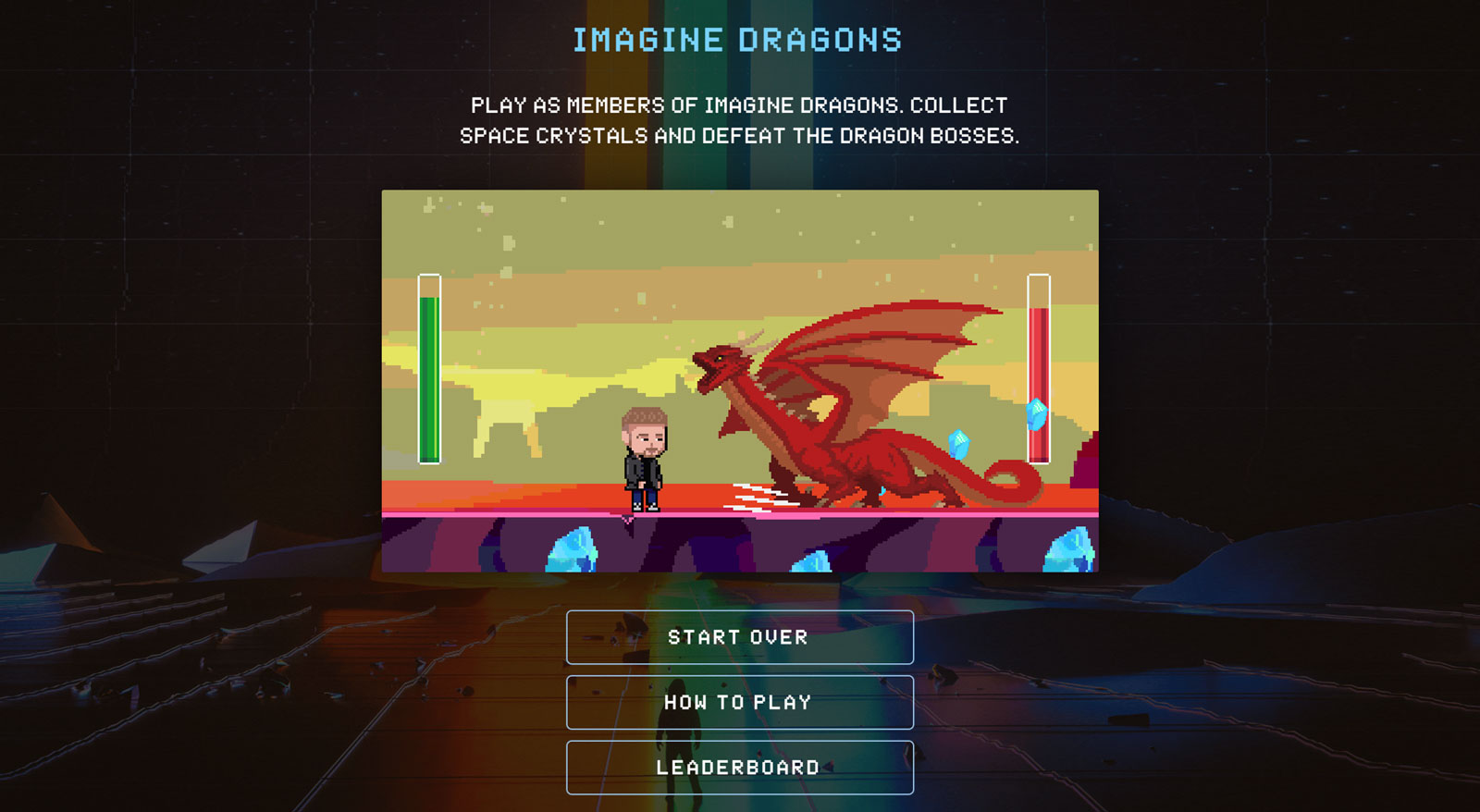 Runner Game
Imagine Dragons
Play the 8-bit endless runner game based on the lyric video for Follow You.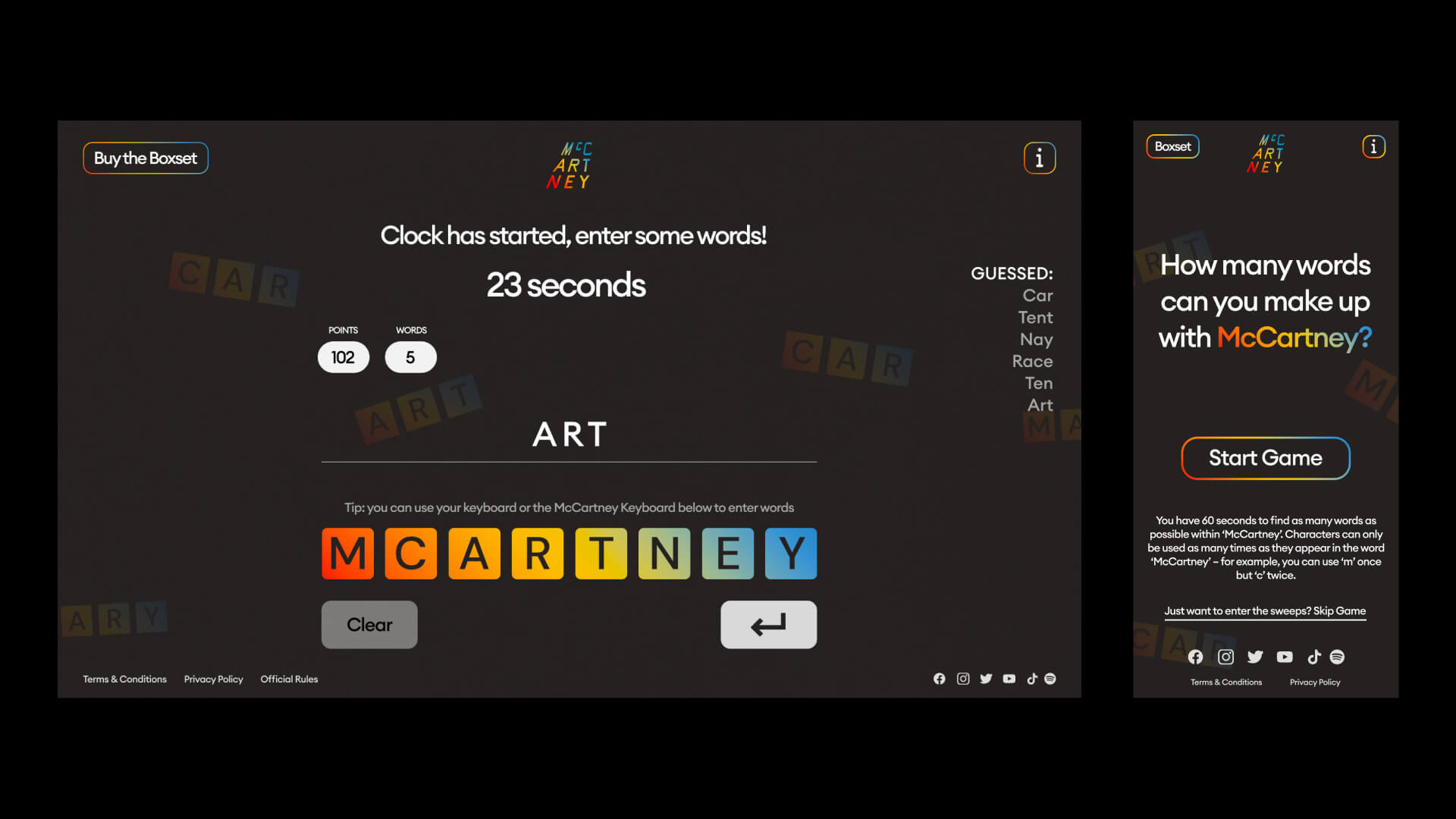 Word Game
Paul McCartney
In just 60 seconds, find as many words as you can within 'McCartney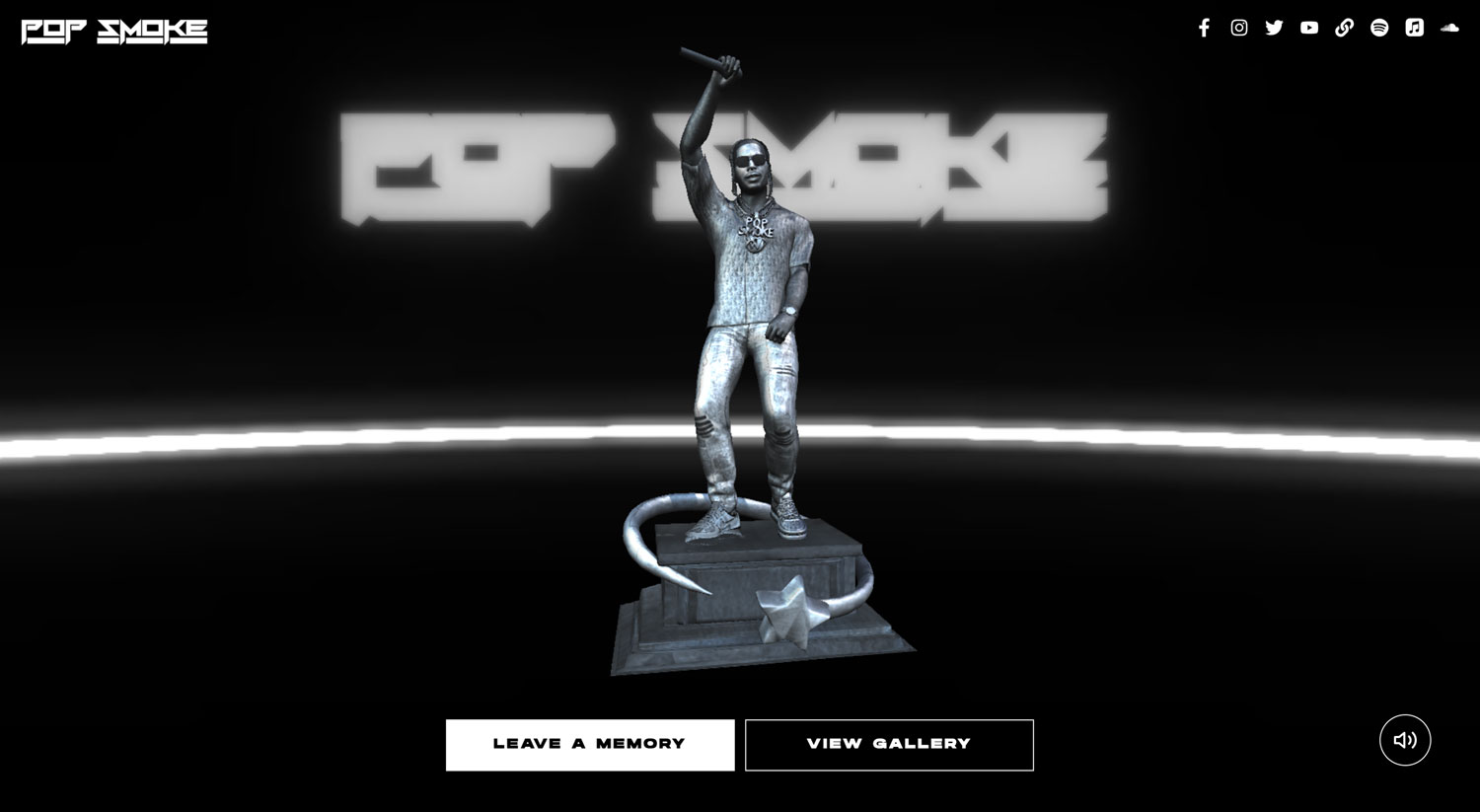 3D Tribute
Pop Smoke
Leave a message or tribute to the late Pop Smoke in front of a 3D memorial wall.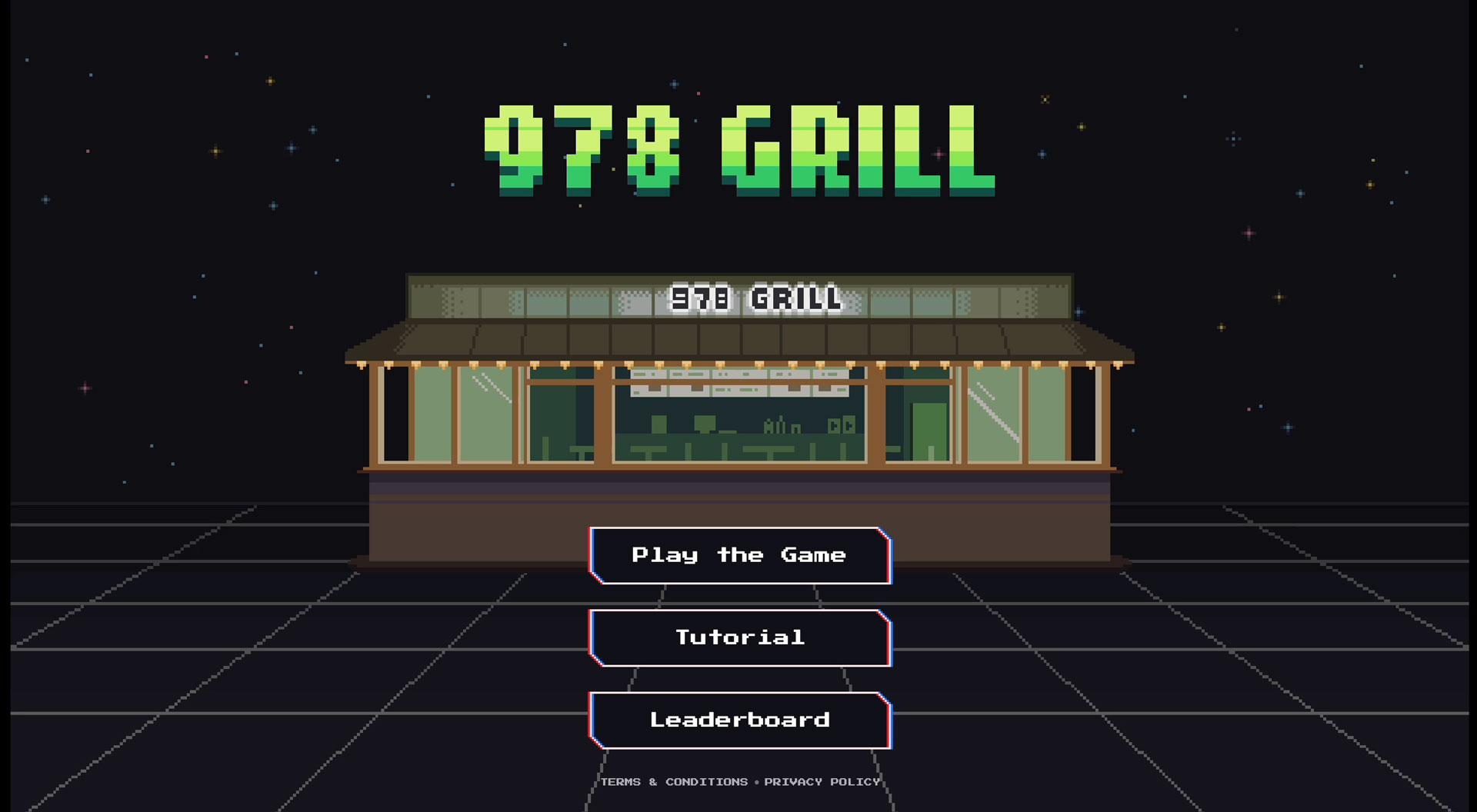 CEO Burger Game
Netta
An 8-bit burger game based on the music video for CEO.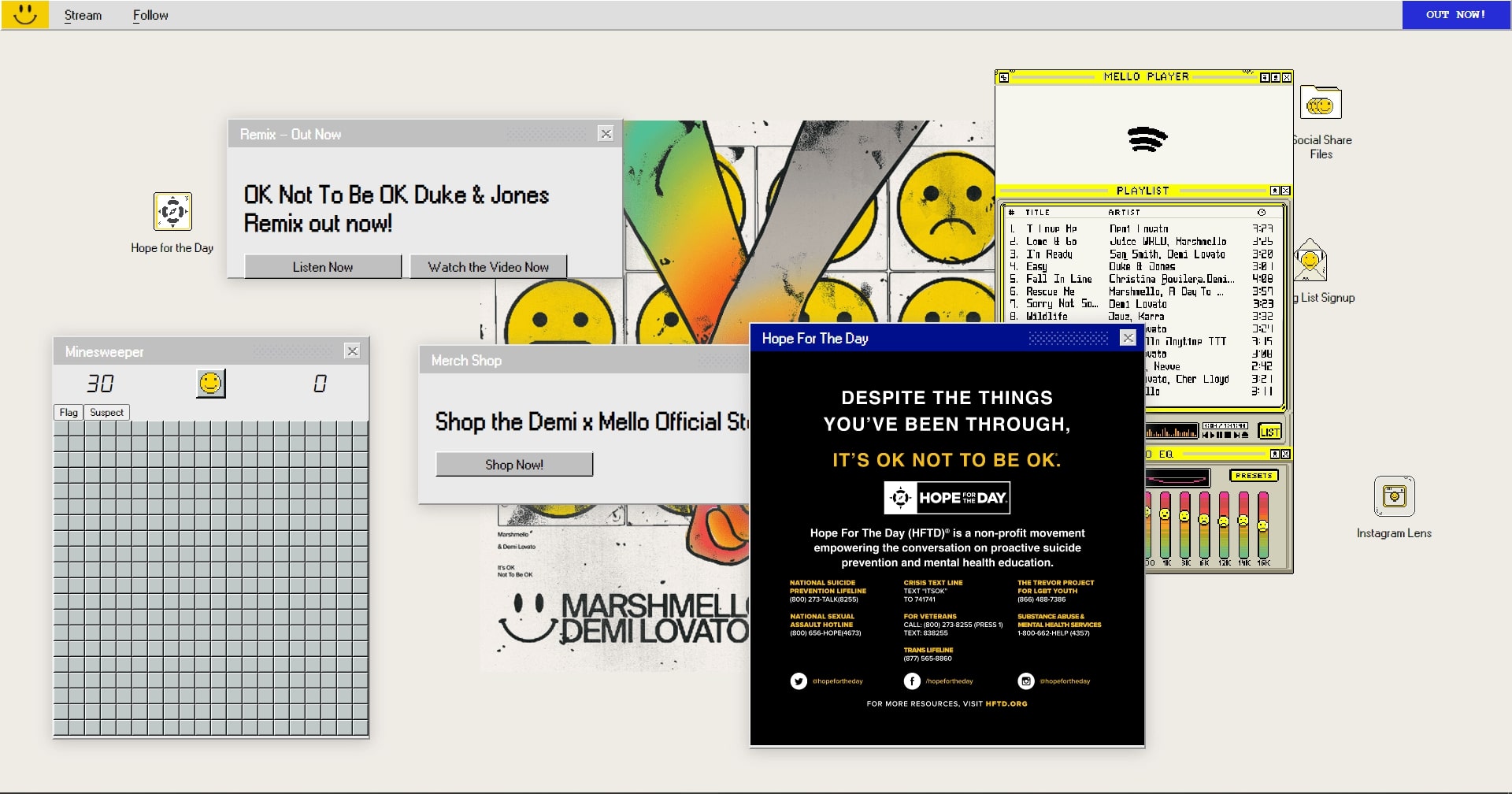 Retro PC experience
Marshmello x Demi Lovato
Play minesweeper, take a mood quiz, download wallpapers, or just organize your desktop icons the way you like it.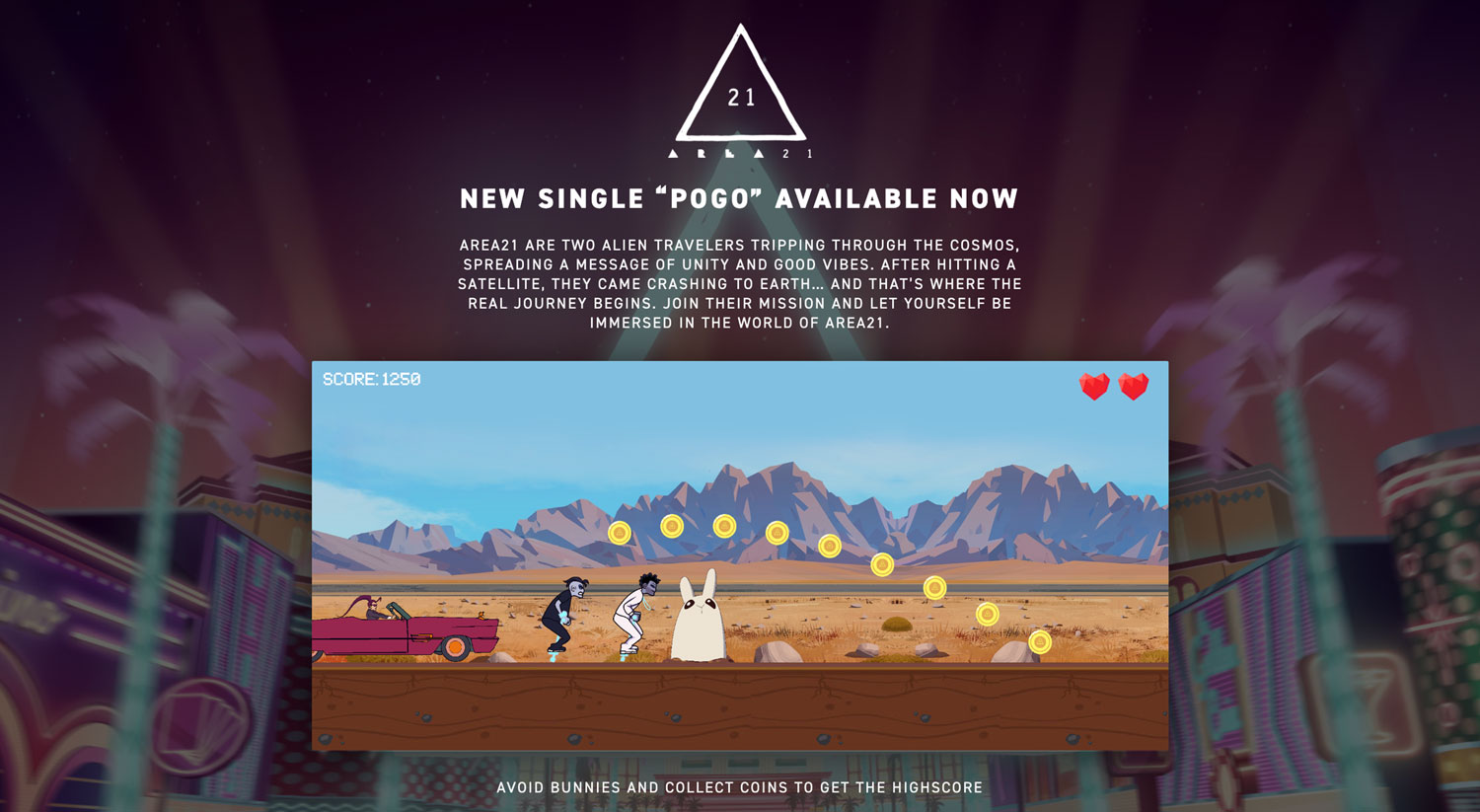 Runner Game
AREA21
Play as the alien duo AREA21 (Martin Garrix and Maejor) and outrun the secret agents.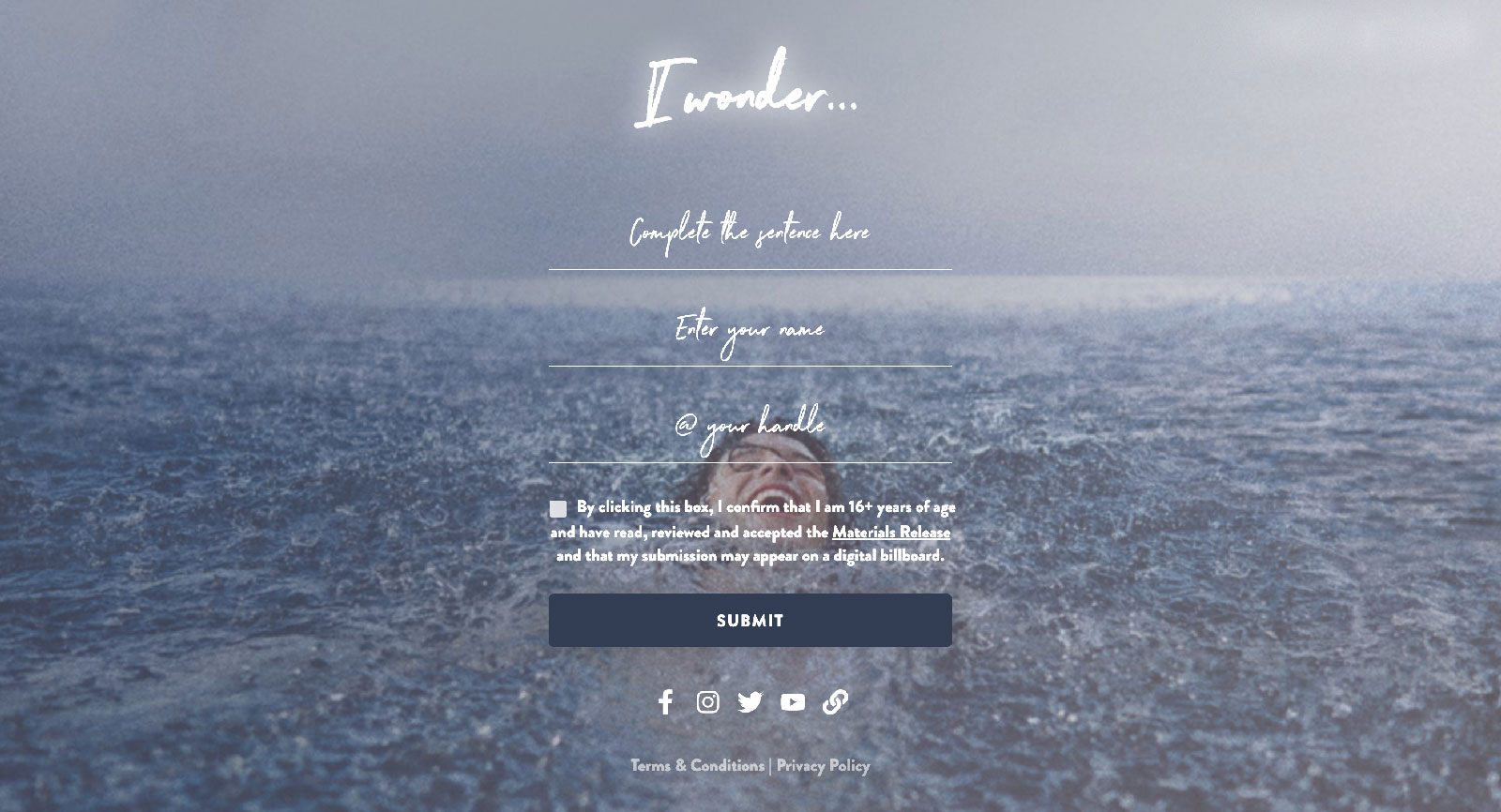 Cover Art Creator
Shawn Mendes
Generate shareable images for Facebook, Twitter, and Instagram. The campaign had more than 50k image submissions.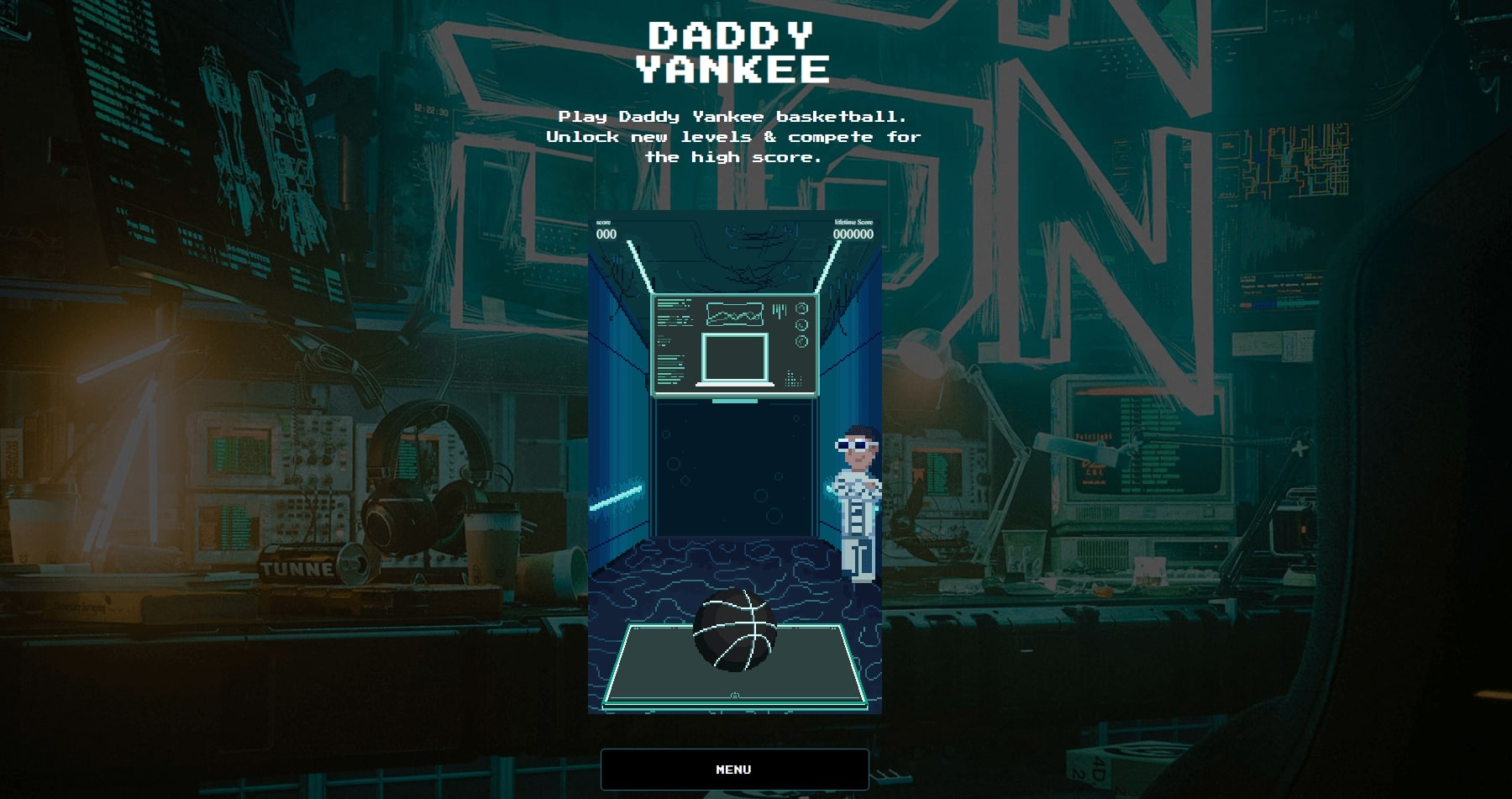 Basketball Game
Daddy Yankee
Play the digital basketball game while streaming and submit your top score to the leaderboard.
Fan Gallery
Julia Michaels
Share your memories and stories from different tour locations around the world.
Racing Game
SuperM
Celebrate the release of the new single with a SuperM racing game.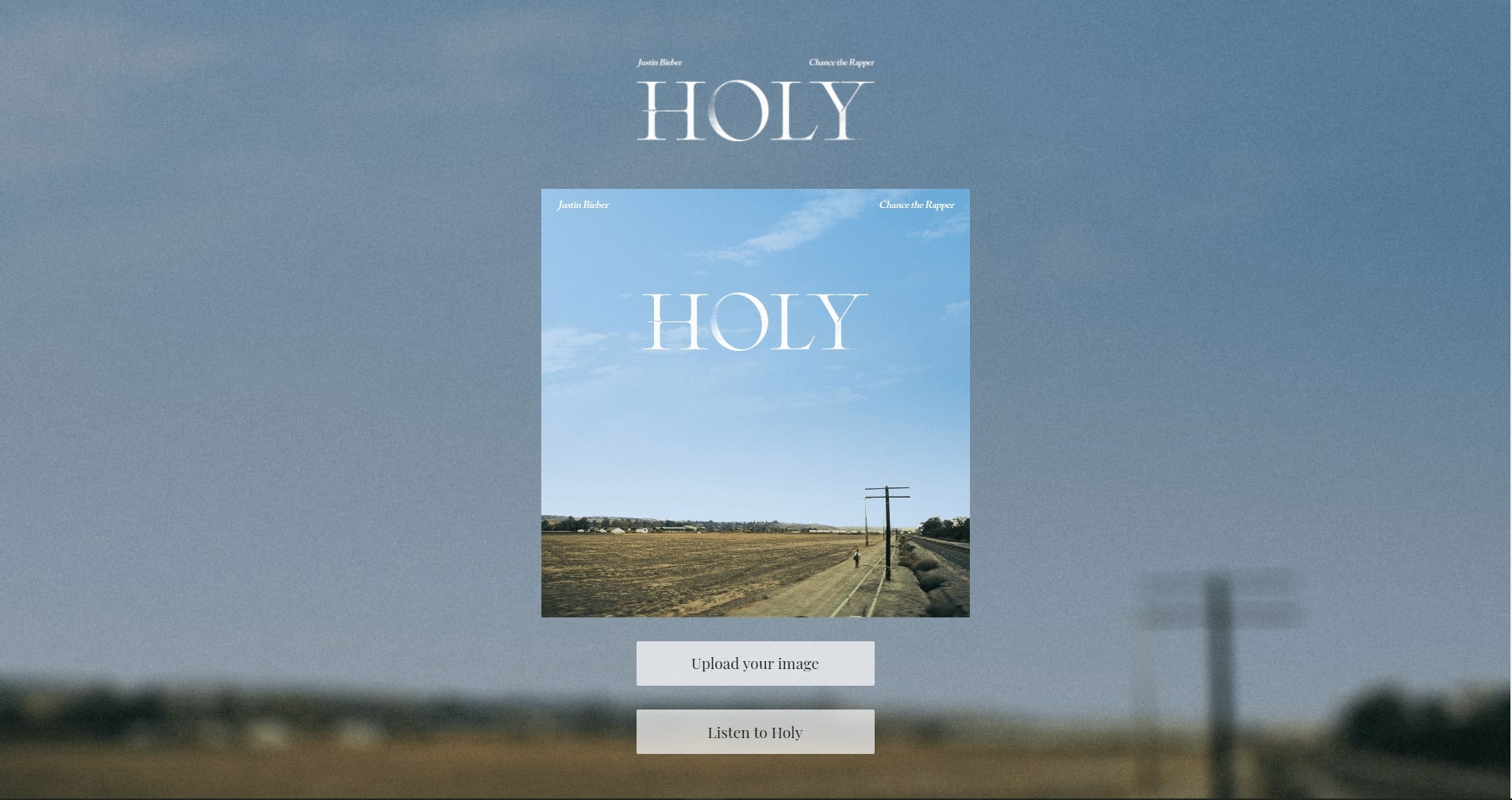 Holy Cover Art Creator
Justin Bieber
Cover creator for new single "Holy". Upload your image and add a cutout of Justin to it.
Space Invaders
Pearl Jam
Space Invaders remake for grunge rockers Pearl Jam.
Shop Reveal
Rolling Stones
A countdown to the opening of the RS9 shop on Carnaby Street, London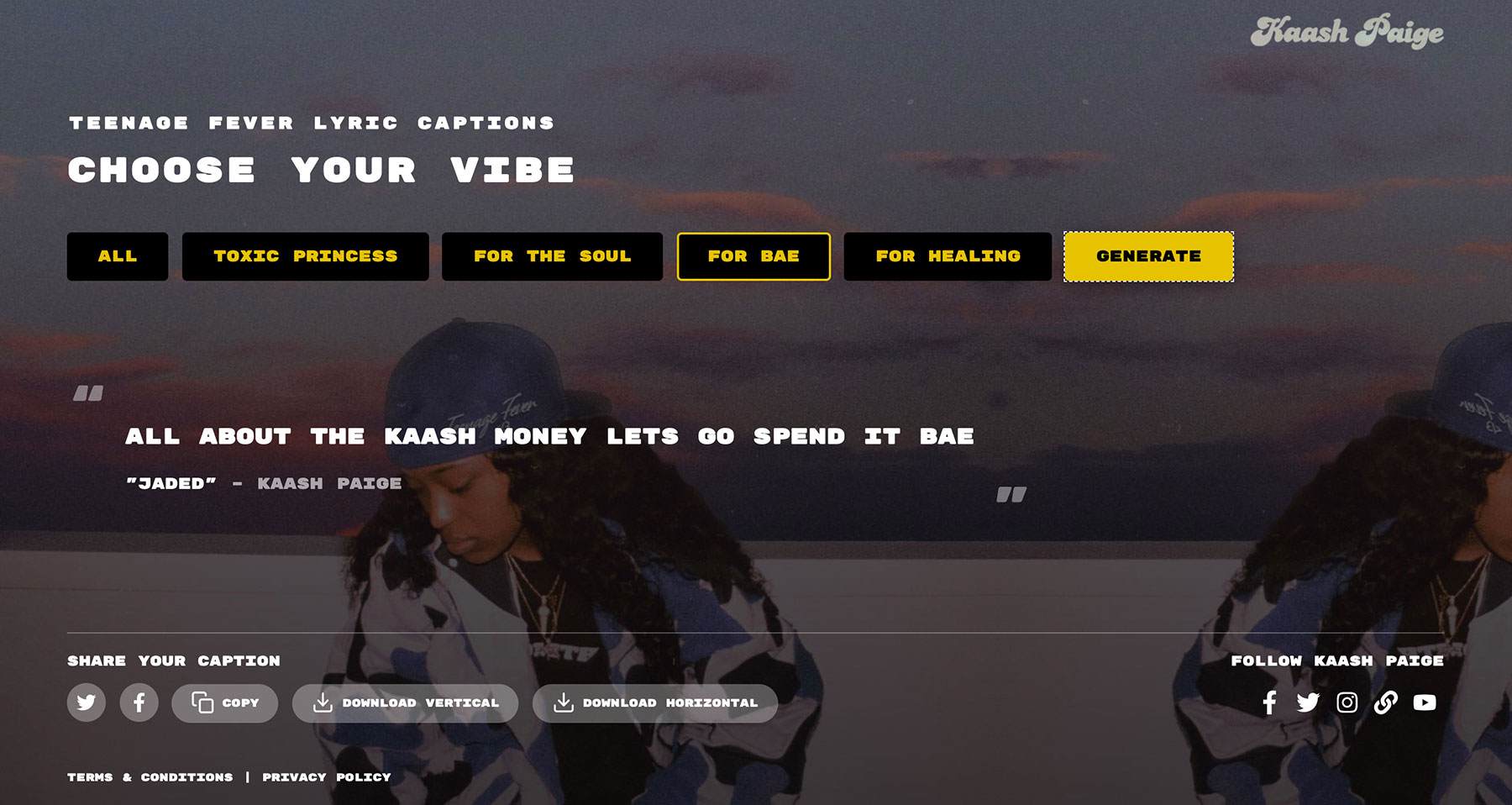 Lyric Generator
Kaash Paige
Generate the perfect caption for your IG posts with this lyric generator.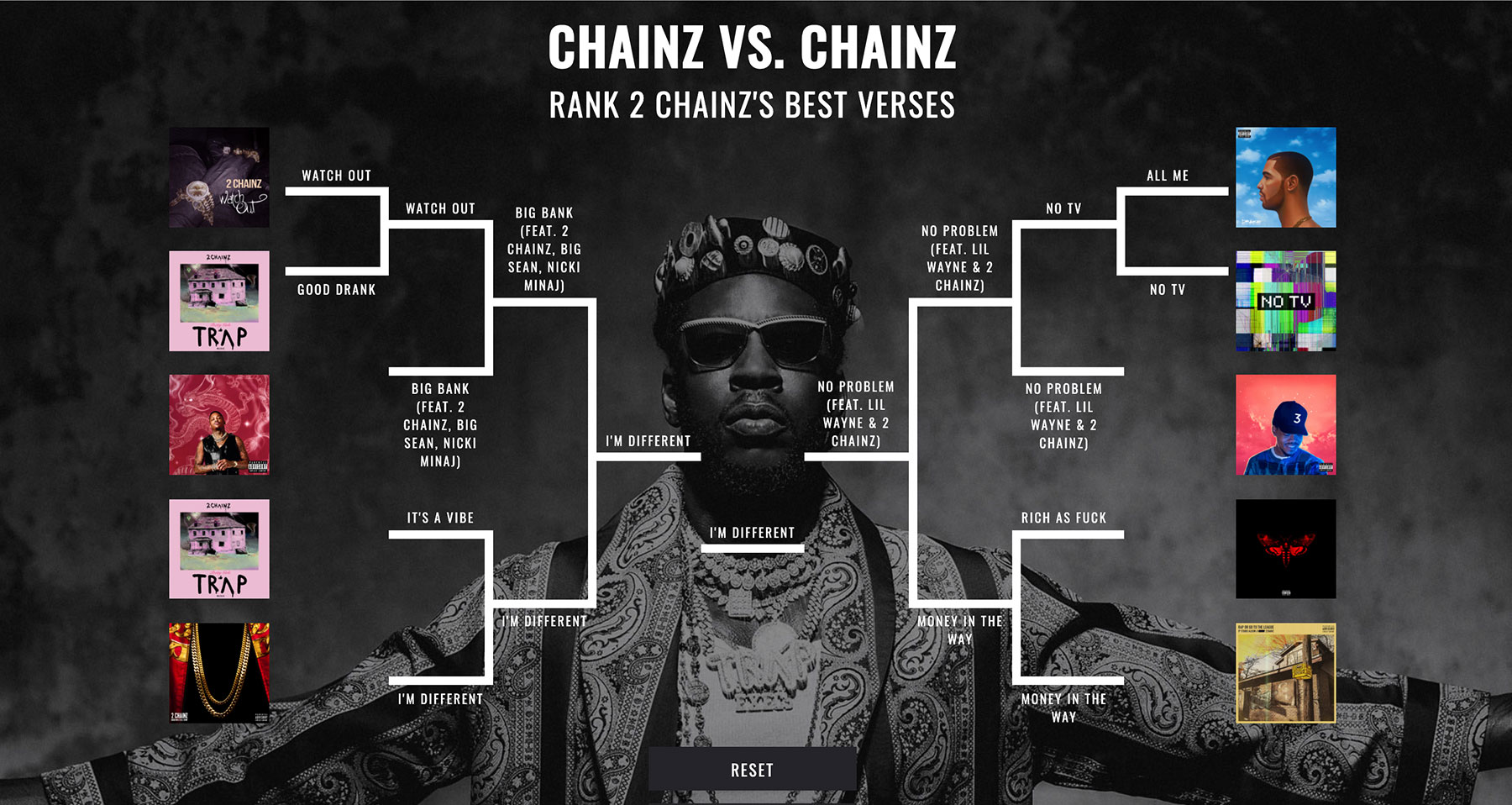 Lyric Generator
2 Chainz
Rank your favorite 2 Chainz verses with this brackets generator and have it added to your Spotify account automatically.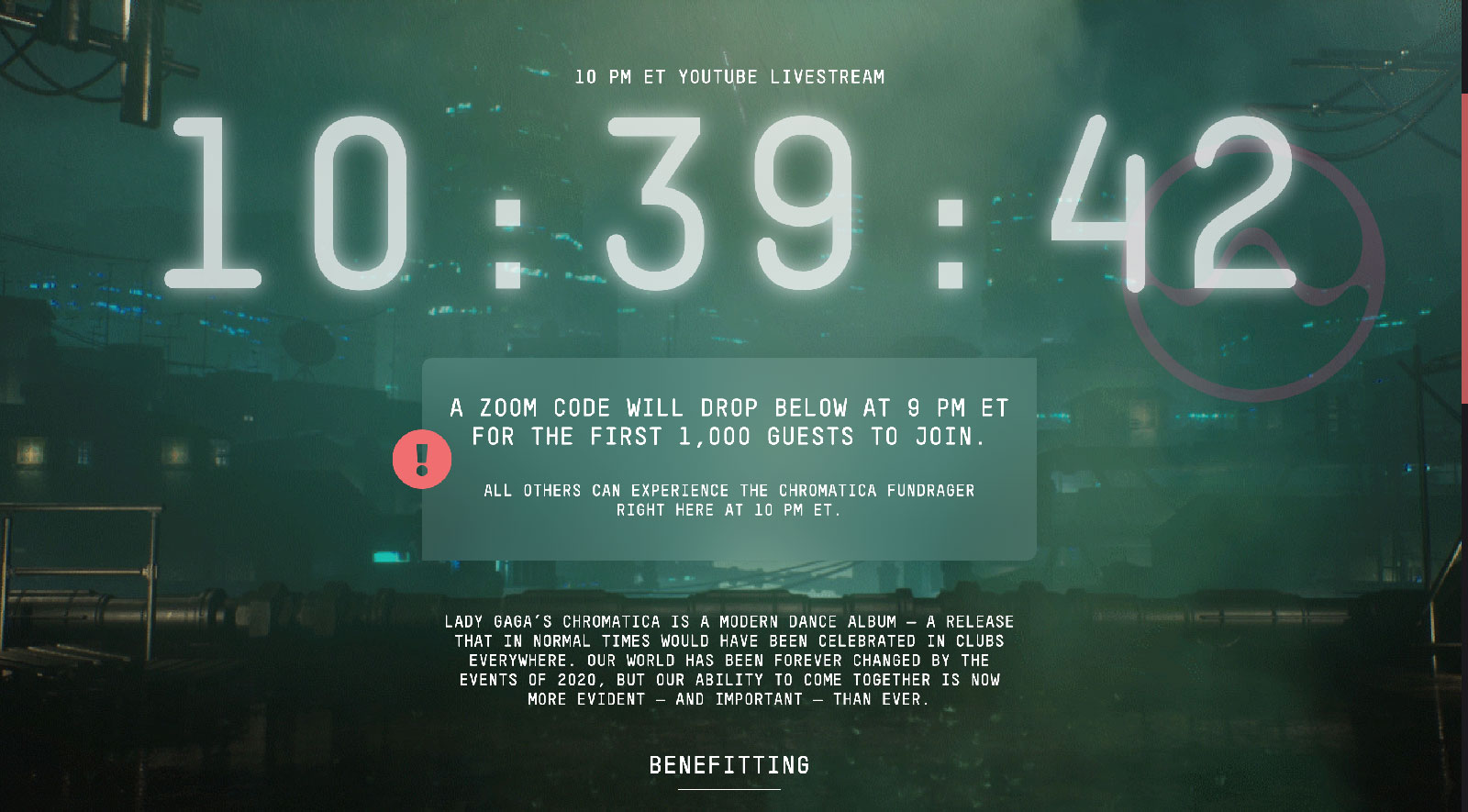 Livestream Party
Lady Gaga
Chromatica livestream countdown with a special Zoom party code reveal, in collaboration with Paper Magazine.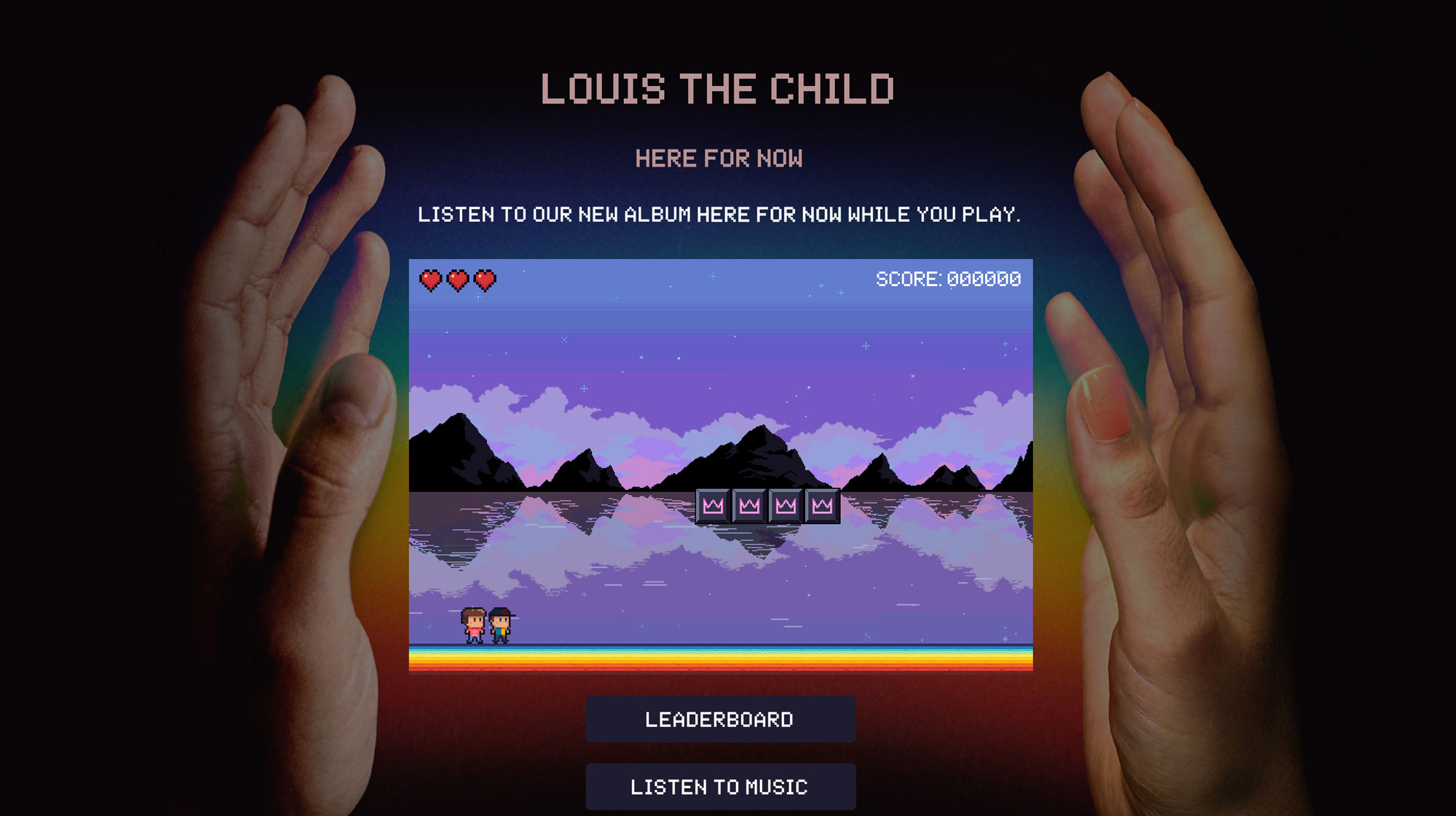 Platformer Game
Louis the Child
Platformer game for the release of Here For Now.
Fan Submissions
Justin Bieber
User generated content, letting fans share their own intentions.
Valentines Card Creator
Tesla
Valentine's card generator with direct to inbox option.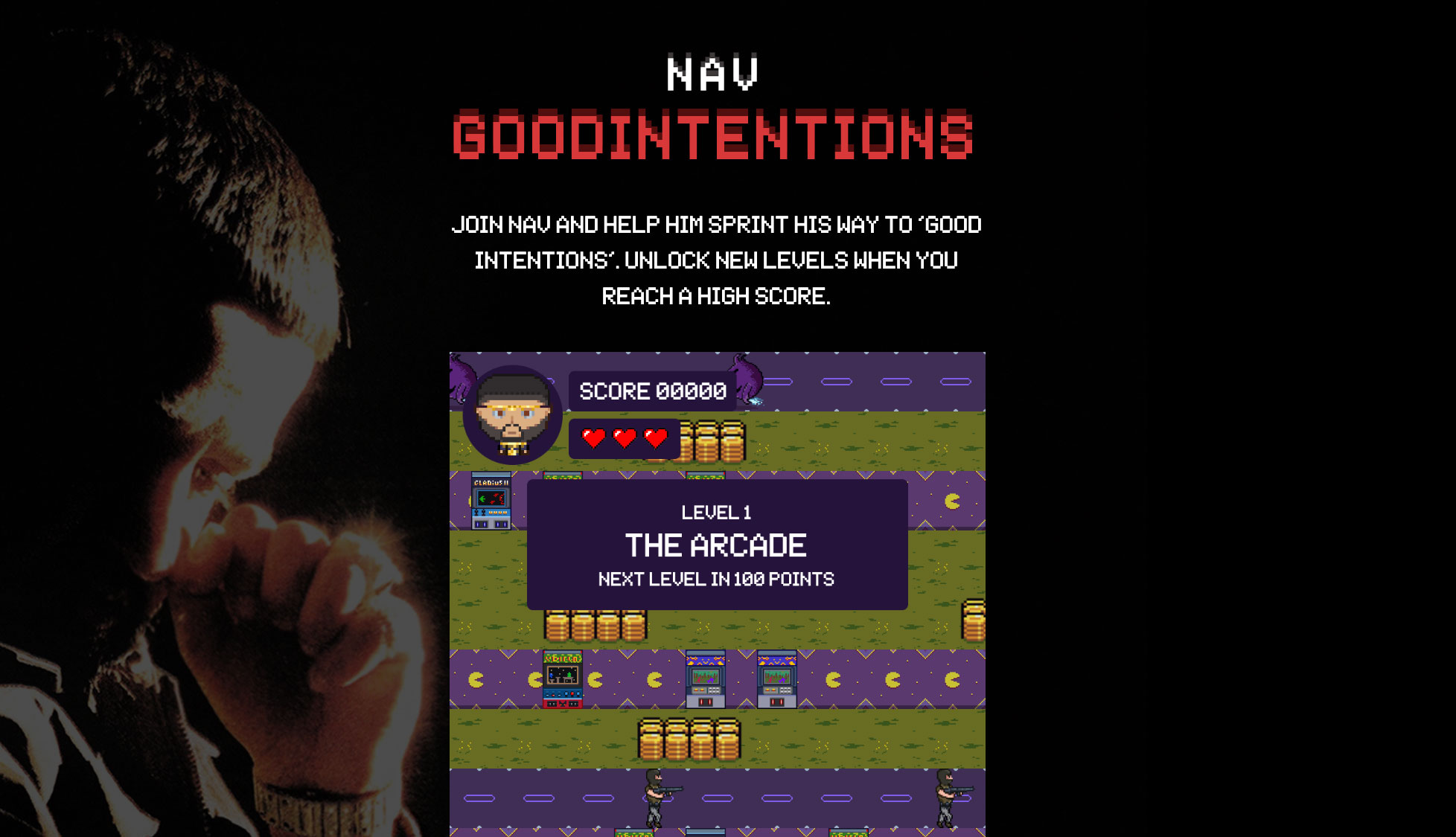 Frogger Game
Nav
Crossy Road game for rapper Nav.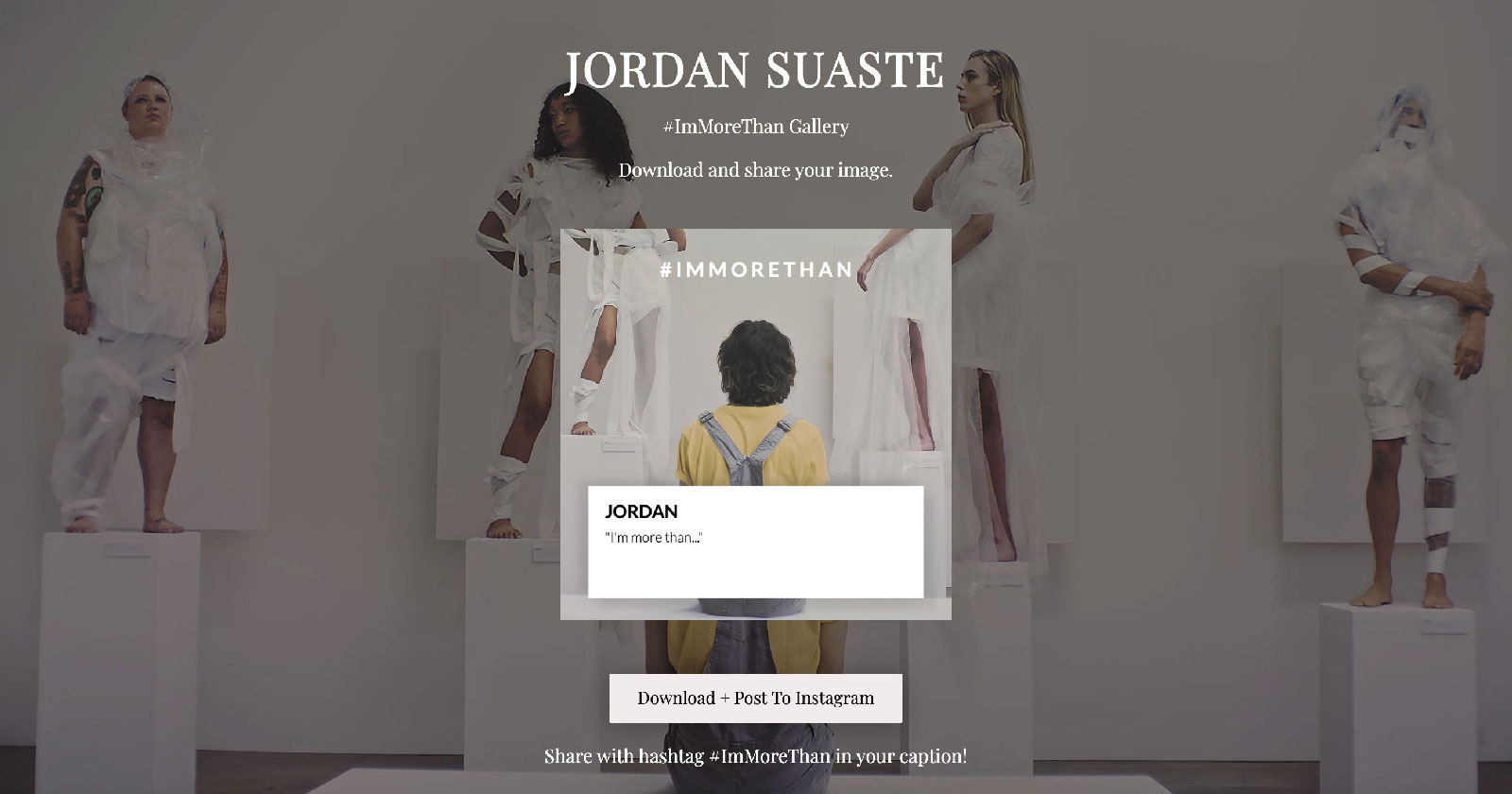 Cover Creator
Jordan Suaste
An image creator to share your personal "I'm more than" story.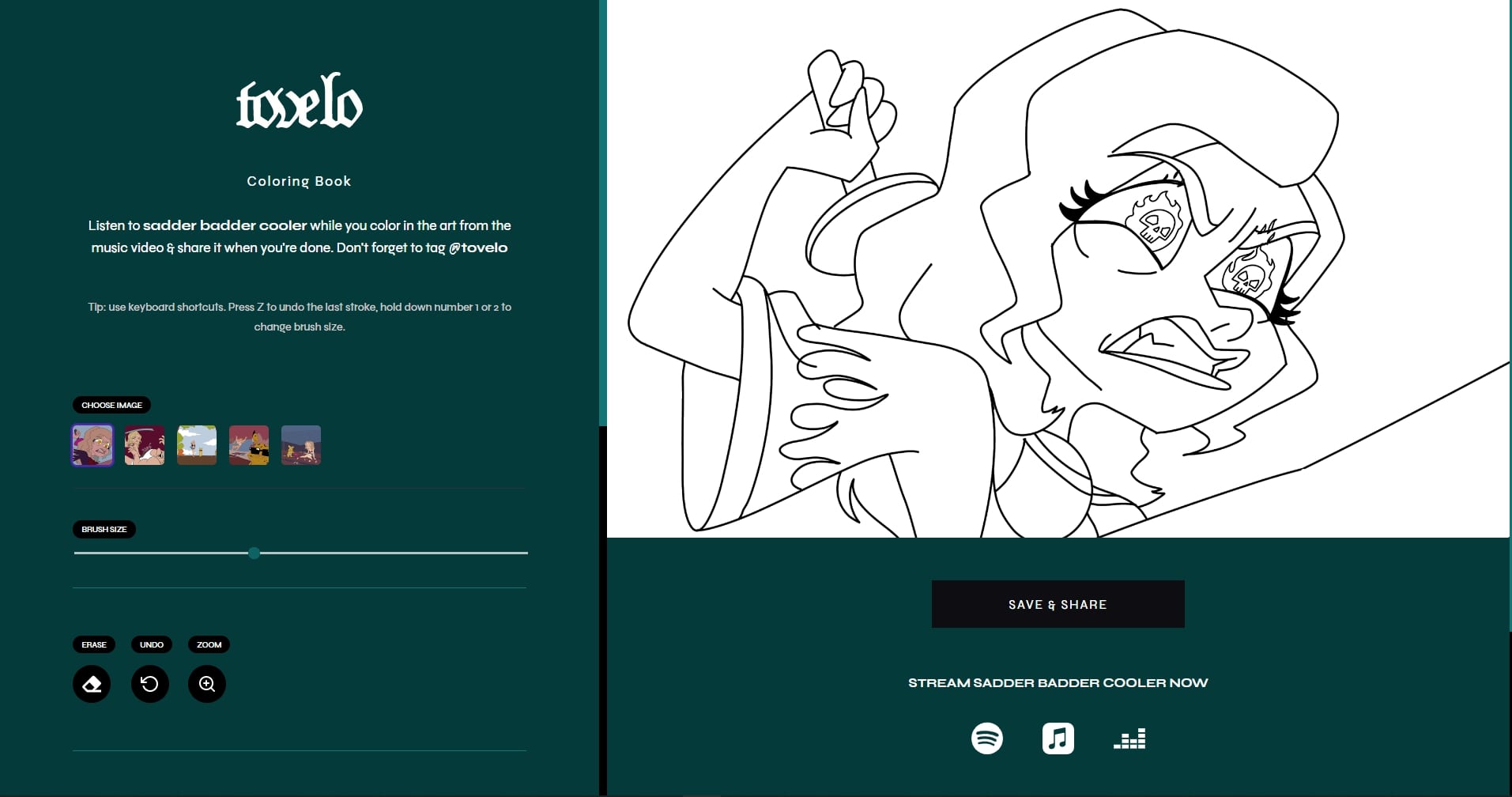 Coloring Book
Tove Lo
Color in artwork from the "sadder badder cooler" animated music video and decorate it with emojis.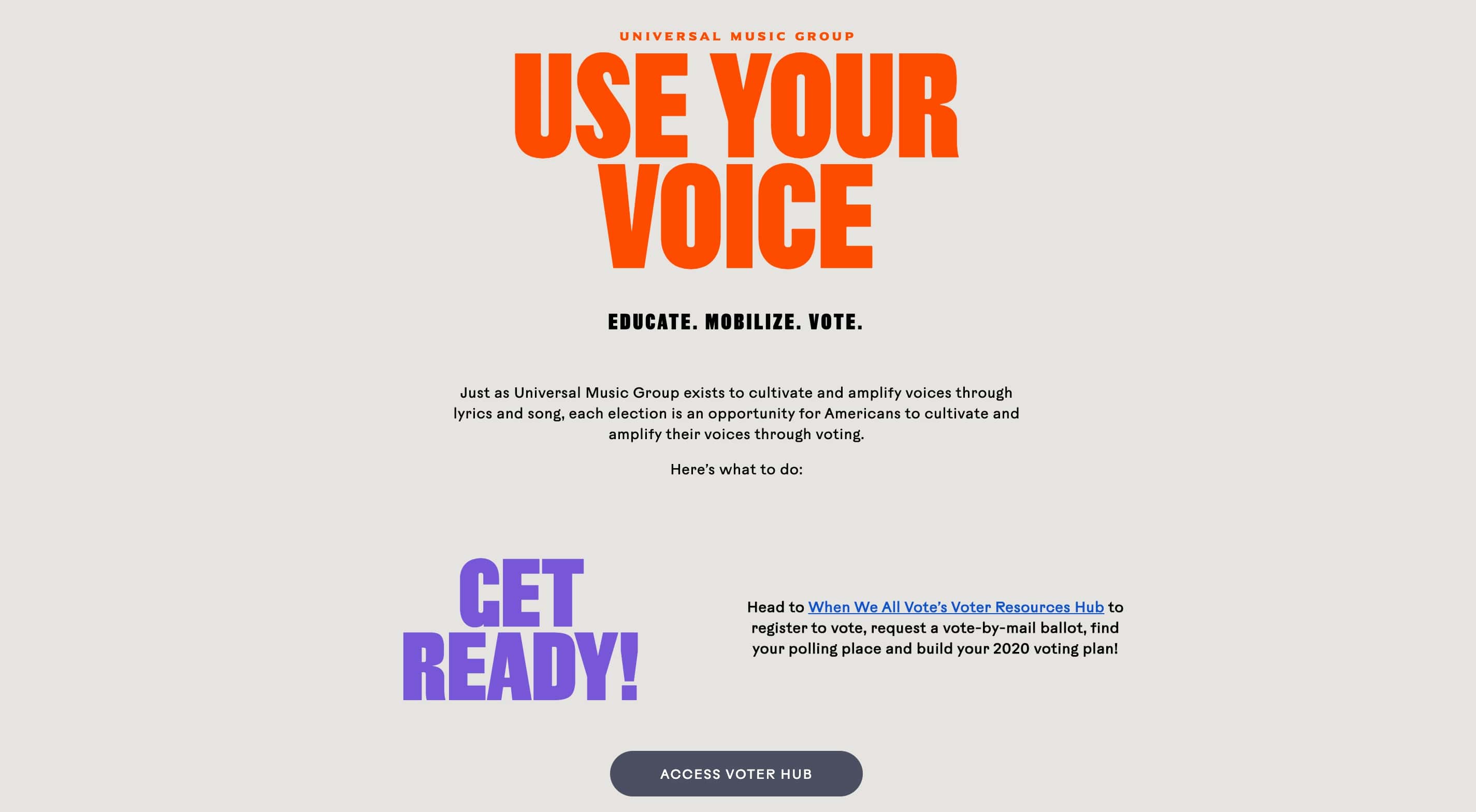 UMG Artists Elections Page
Use Your Voice
UMG pre-elections splash page with social sharing, feeds, and downloadable assets.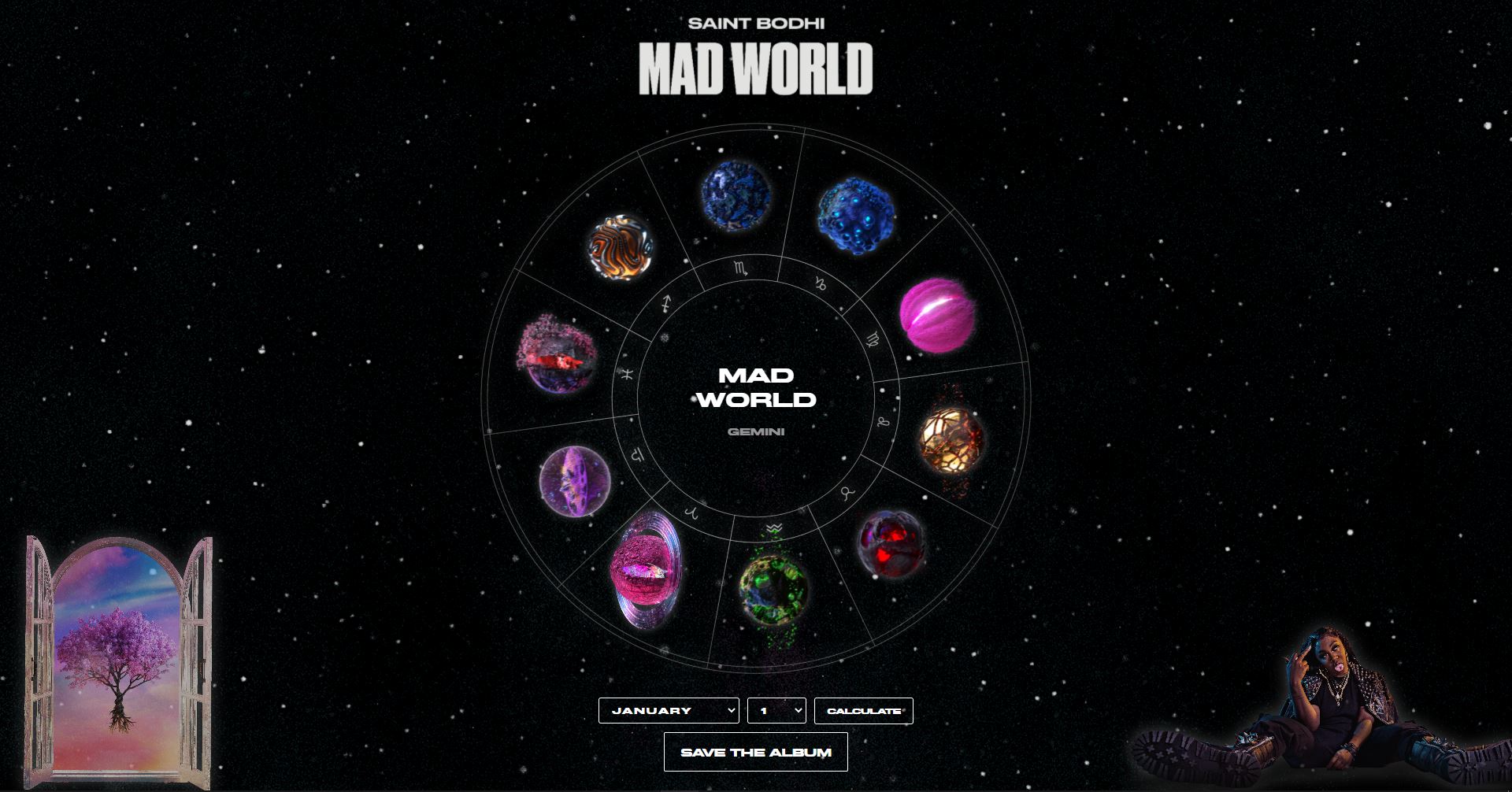 Mad World Horoscope Generator
Saint Bodhi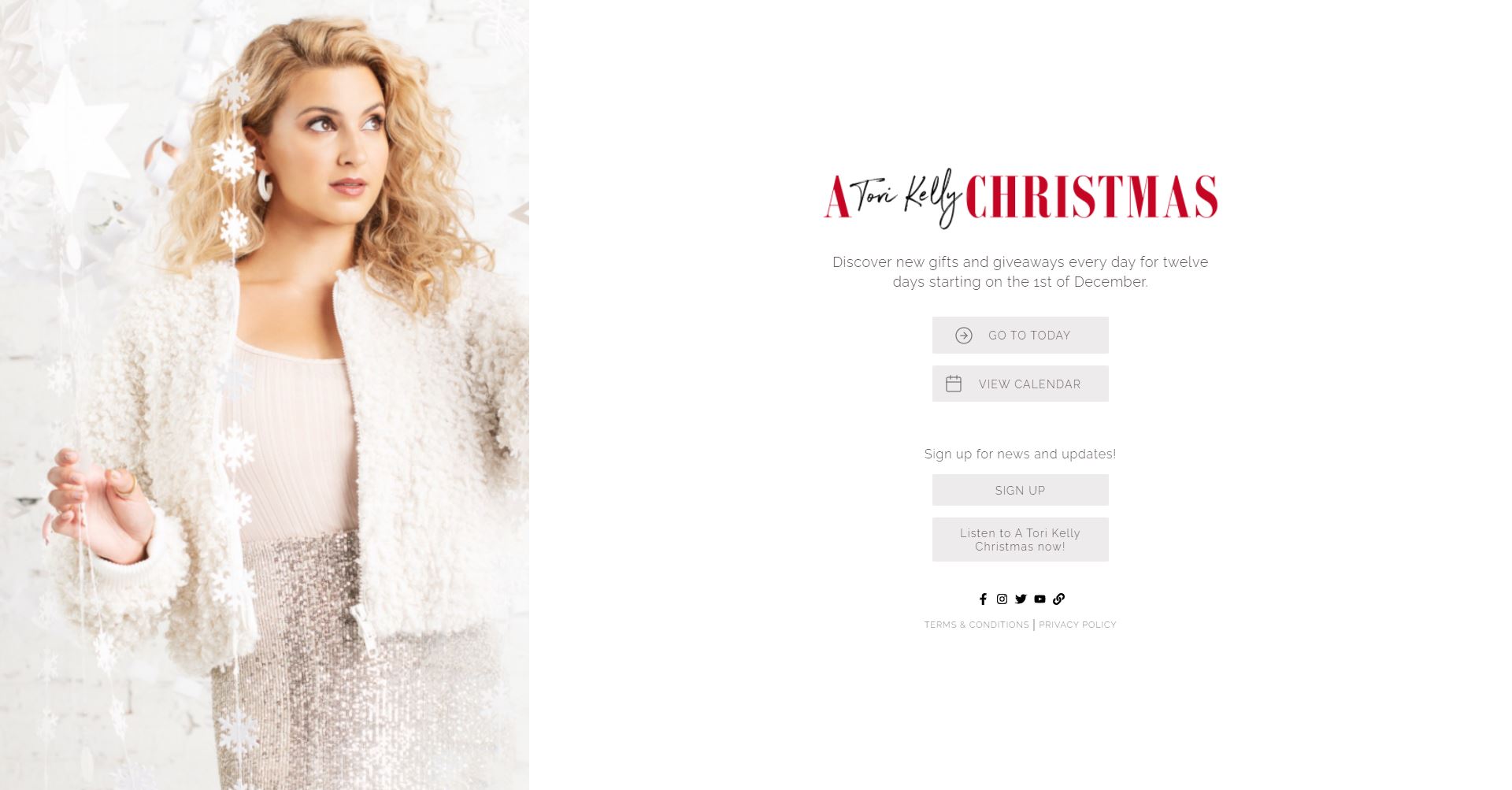 Christmas Calendar
Tori Kelly
Discover new gifts and giveaways every day for twelve days in December.